As a professional pet sitter, I know the importance of being consistent with your animals care. That is why I personalize each visit according to how your normal daily routine is performed. In additional to playtime and individual attention there are several services that I will perform for our visitors including: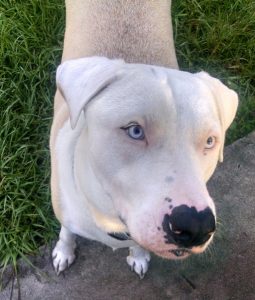 • Free Consultations
• Dog Walking
• Vacation
• Stays in your home
• Shuttle Services
• Longer Visits
• House Sitting
• Meals
• Exercise
• Playtime
• Cleaning Litter Boxes or Cages
Dog Walking and Sitting in Lakeland, Mulberry, Winter Haven, Bartow, Auburndale, Plant City, FL
I feel confident in our abilities to keep your pet safe and healthy while under our care. I would be more than happy to provide you with references on request. I have obtained the necessary background checks by the Polk County School Board where I am currently employed and certified as a teacher. I also have my First Aid and CPR pet certification, this being said; you should feel safe knowing that your pets are in a secure and qualified environment with a professional woman that is caring and treating them as if they were my own. I even provide minor veterinary care:
• Injections
• Ear Cleanings
• Application of medications and IV's
• Grooming
Leaving your best friend in a comfortable environment can reduce stress and trauma. It also minimizes their exposure to illnesses that other animals may have. Most importantly, they will receive personal attention from me every day while they are in my caring hands!