As a professional pet sitter my goal is to help with everyone's peace of mind. South Paws In-Home Pet Sitter strives to keep your home exactly as you left it. I am vigilant while entering your home, so you can be sure I don't attract unwanted attention. I will use proven crime deterrence techniques to give your home a lived-in, protected look at no extra charge. There are many advantages for your pet to hire an In Home Pet Sitter but I also provide vital household needs, including: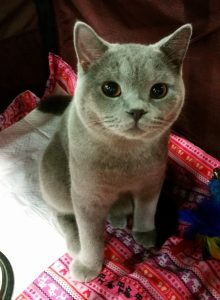 • House Sitting
• Mail or Newspaper Pick Up
• Plant Care and Watering
• Placing Trash Outside
• TV, Radio and Light Rotation
• Opening/Closing Blinds
• Lawn Clean Up
• Utility Changing
Pet Sitting Services in Lakeland, Mulberry, Winter Haven, Bartow, Auburndale, Plant City, FL

Leaving your home empty while you're away can be scary and often times takes away from the enjoyment of a vacation. I can restore that feeling of security to you while you're gone. With years of experience I have mastered the skills necessary to keep your home safe. Upon request I will even safely store your key(s) for future service, completely free of charge!